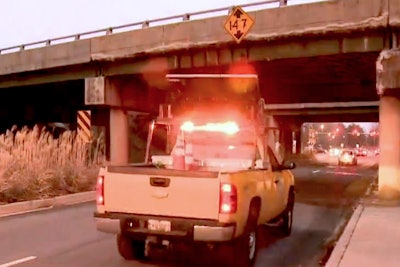 After inspecting nearly 70 bridges, Maryland State Highway Administration (SHA) workers removed loose concrete from five bridges Feb. 14-15, according to a report by the news station WTOP.
The actions follow a recent incident involving falling bridge debris striking a passing motorist's vehicle in Morningside, Md. The driver was not injured.
Of the 69 bridges that the SHA inspected upon order by the state's acting Transportation Secretary Pete Rahn immediately following the Morningside incident, 24 were designated as needing concrete removed, the report continued. This includes the five recently receiving work.
The SHA will work on 17 bridges, previously "under review for rehabilitation or replacement" to "remove and patch concrete and/or add additional wooden planking below bridge decks," the report added.
A complete list of the bridges is included in WTOP's report.