The Wages of Smart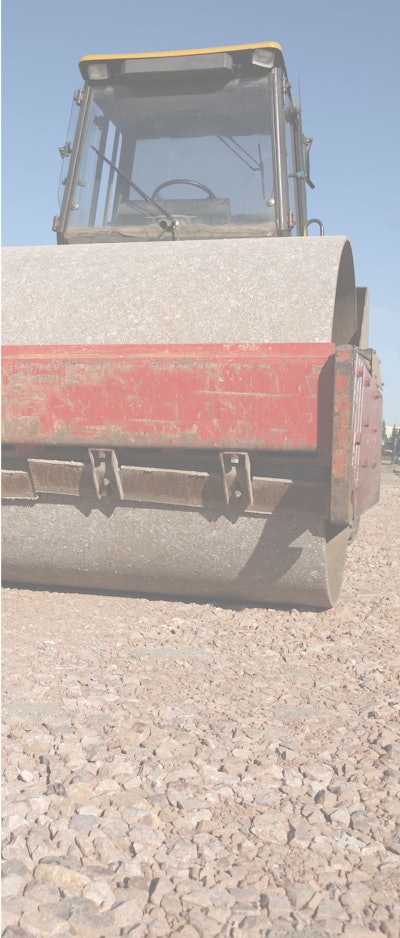 Completing the early stages of road building is all about doing it right the first time with new technology, say equipment manufacturers.
By Mike Anderson
When an equipment owner sends his gear and his people out on a road-building project, it's not only about completing his portion of the project as contracted, says Caterpillar's Bob Ringwelski.
"What contractors will say is that they usually have three goals for a job: One is that they do it safely and no one gets hurt. The second one is that they move the dirt one time; they don't want to have to pay in terms of fuel and other expenses to move it more than once. And the last thing is that they move it fast," says Ringwelski. "Machine control guidance really helps with all three of those."
Construction equipment manufacturers contacted by Better Roads indicate that, for sub-grade and sub-base work especially, any current trend in machinery is not about the equipment itself, but the smart technology available to most efficiently use the equipment. In some cases, grade and other machine control systems are offered by those same OEMs; in many cases, the equipment can use any or all products from suppliers such as Trimble, Leica and Topcon.
"It is not the motor grader, dozer or the compactor per se, but it's those technologies that are rapidly advancing and contractors are taking advantage of," says Bob Marcum, a road machinery product specialist with Volvo Construction Equipment. The actual use of the dozer, compactor or grader is not so different than in recent history, but there are advantages offered through the use of smart technology, says Marcum. "The job is done more efficiently, resulting in fuel savings and a reduction in hours-of-operation on the machine and with the labor force.
"There is an improvement in efficiency on jobs that can be attributed to the automatic systems," says Marcum. "Contractors are doing it right the first time, rather than having to go back to re-profile, raise or lower the grade in increments in order to bring it up to specifications. They are able to get it done the first time, which is the real contributor to the efficiency."
Herding Cats
Via what Caterpillar terms Connected Worksite, different machines equipped with Cat AccuGrade grade control technology can now be linked, taking the status-quo piecemeal application of machine control to potentially complete integration. "It allows machines to use a common database, so that they are working from the same design," says Ringwelski, emphasizing the efficiency benefits behind achieving consistent results, particularly in early and middle stages of road building.
"It really starts with doing some of the base clearing, the rough base earthmoving," he says, noting that operators of AccuGrade-equipped dozers can set the machine to automatically cut and fill to the preset profile. From there, a roller outfitted with an intelligent compaction system would pull double duty by proofing the surface as it rolled along. "Instead of having to go over the surface with the rover and check everything, you could actually take the information right off the compactor." Then, using the direction of a base station, an AccuGrade-equipped motor grader would fine-grade the base, followed down the road again by the compactor. "Your goal is to end up with your base being precisely laid to minimize the amount of asphalt and even more expensive gravel you have to put over that," says Ringwelski, a Cat Global Paving Products veteran who is now a business development manager for Connected Worksite.
By leveraging computer project design, wireless communications, GPS satellite technology and computer-aided machine control systems, the jobsite can be "harmonized," says Caterpillar. Supervisors also gain a greater understanding and control of the project, allowing them to allocate and redistribute machine assets where they are needed. It also helps them uncover "hidden efficiencies" and, thus, add to the bottom line.
Back to the Contractor's Wish List as noted by Ringwelski, Connected Worksite would clearly seem to deliver on the done right first and fast objectives, but "Cat's gone even one step further now. Recently, we purchased a company called Underground Imaging Technology, and this really plays into the safer part. This technology uses a combination of ground-penetrating radar and electro-magnetic induction to look down into the surface and find utilities that are buried under the ground."
This allows avoidance zones to be integrated into the designs, keeping equipment operators from contacting gas, water and sewer lines. "It adds a whole new dimension to both job safety and job productivity," says Ringwelski, "because if you know where something is, you can more confidently move the dirt.
"If you've got buildings around, the last thing contractors want to do is cut lines," he says, "and the last thing they want to do is spend a lot of time digging holes and excavating."
Hence, doing it right the first time.v
A "stabilizing force" for equipment fleets?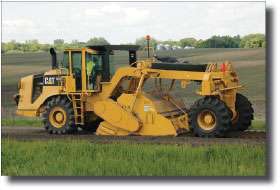 The use of road reclaimers/soil stabilizers in the base preparation process is a trend expected to not only remain, but grow in use as the long-term performance of roads built on these bases is documented.
Reclaimers/stabilizers as made by such leading road-building equipment manufacturers as Terex, Roadtec, Wirtgen and Caterpillar allow a greater use of in-situ soils during an era of increased cost and (in some regions) scarcity of virgin aggregate. To improve their characteristics in order to carry their future loads, the soils are enhanced with chemical or mechanical additives.
From an equipment perspective, could the result be increased market and perhaps even a mainstream role for a machine type traditionally considered niche? Would you add a road reclaimer to your fleet? These are management questions worth pondering, and ones we'd love to get your input on. Please e-mail your thoughts to mike.anderson@rrpub.com or give us a call at (205) 248-1310.