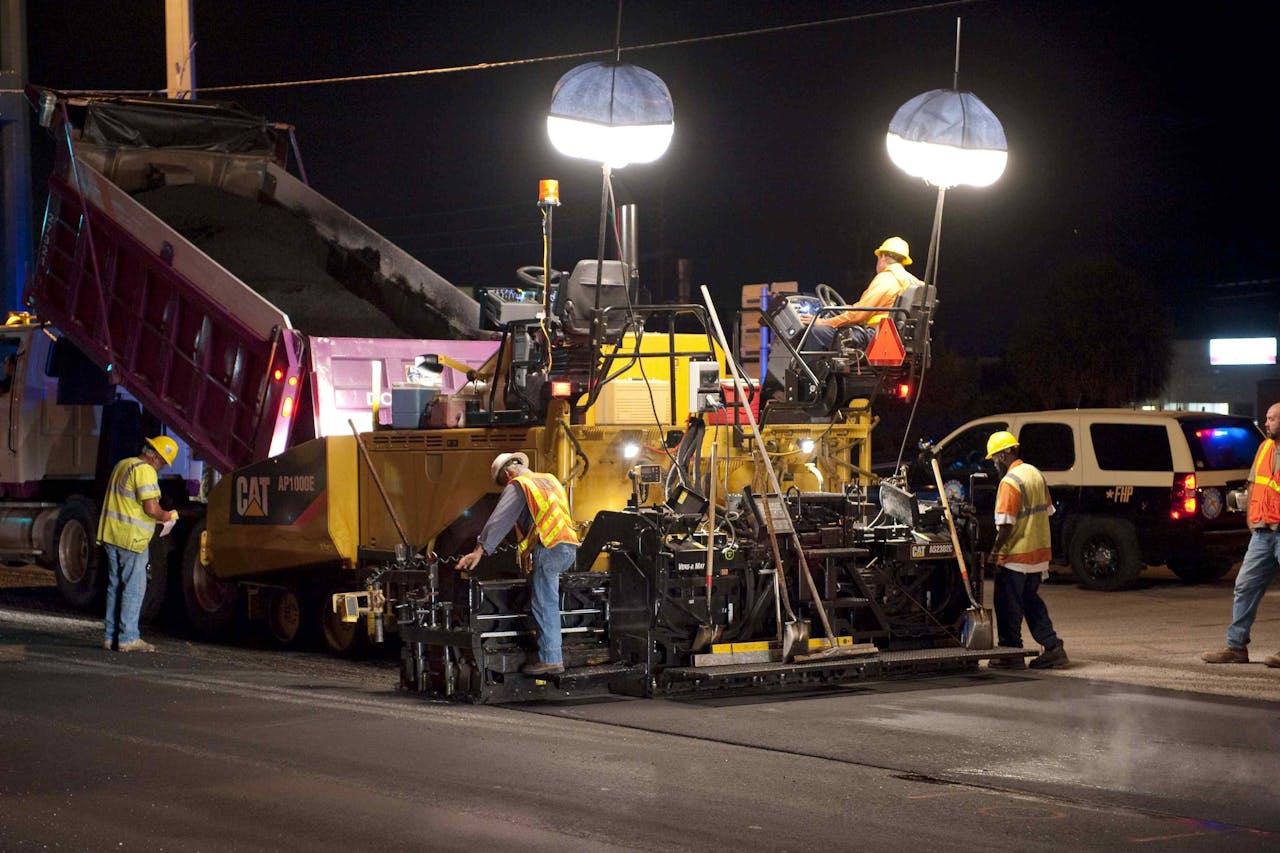 Caterpillar Paving Products Inc. and Powermoon Enterprises Ltd. have signed a marketing agreement that grants Caterpillar the rights to market select Powermoon brand lighting products. The portfolio of products includes balloon lights and accessories for night paving. The equipment will be distributed through Caterpillar's worldwide network of independent dealers.
The agreement expands the product line that Cat Dealers offer to paving customers and demonstrates the commitment of Caterpillar Paving Products Inc. to providing solutions to the worldwide paving industry. "This agreement helps to position Cat Dealers as a total solutions provider for paving customers," Lieven Van Broekhoven, worldwide sales and marketing manager for Caterpillar Paving Products Inc., says in a written statement.
Ingmar Hansen, vice president of sales and marketing, tells Better Roads and Equipment World that Powermoon is "very excited about this agreement." He says the agreement confirms that the two companies share a similar business philisophy.
"Caterpillar not only offers an extensive distribution network, but also stands for high-quality products and great service," Hansen continues. He adds that the agreement serves as a confirmation that Powermoon offers "user-oriented, high-quality lighting technology."