The Road Connection crew went to the famous motorcycle destination, Sturgis, S.D., for the 72nd Annual Black Hills Motorcycle Rally and is now headed for Eugene, Ore., where the crew will be participating in an event to thank Johnson Crushers (JCI) for its support of the campaign.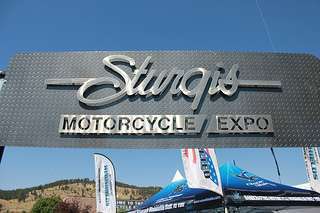 The crew also plans to speak to JCI employees about what the passage of the new $105 billion, 27-month Moving Ahead for Progress in the 21st Century (MAP-21) surface transportation bill and means to the construction industry.
"Without the support from KPI-JCI & Astec Mobile Screens, The Road Connection campaign would still be just another idea on a piece of paper somewhere," says Andrew Gillman of The Road Connection. "They developed a great idea, put in the
hard work to make that idea come to fruition, and the outcome is MAP-21, a decent
bill that will help contractors gain confidence in the industry, and put folks back to
work."
Although The Road Connection team applauds the efforts of Congress and the
President on MAP-21, The Road Connection team believes that more work needs to go into
investing in infrastructure by U.S. lawmakers. I couldn't agree more!
"KPI-JCI and Astec Mobile Screens have helped to get the ball rolling by supporting
the grassroots Road Connection effort, and now it's up to our lawmakers to pick up
the ball and run with it," adds Gillman. "The Road Connection, and all the positive
things that have come out of the campaign's efforts would not be possible without
KPI-JCI & Astec Mobile Screens."
Want my opinion? Even if you don't, I'm going to give it to you! I'm ecstatic we've finally passed a bill, but it's not nearly enough money and two-year bill is a bit of a joke. At least it's providing some funding and confidence to get contractors working and allow agencies to let some jobs. But I think the Better Roads Editor Emeritus Kirk Landers put it best in his column: "The new MAP-21 legislation is like shaking hands with your ex-spouse's spouse…awkward, embarrassing & unfulfilling." It's embarrassing Congress took so long to pass a reauthorization. How many of us would still have our jobs if we asked for three years of extensions? I'll get off my soapbox now. I'm just really annoyed there seems to be a clear lack of accountability.
To follow The Road Connection's progress, visit
blog.theroadconnection.org or facebook.com/theroadconnection.