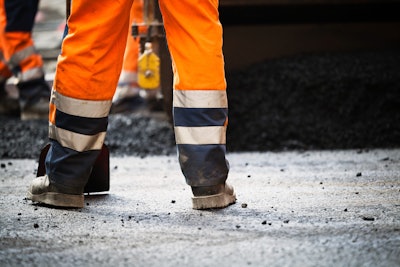 When I saw a report in Kiplinger on the worst jobs for the future, I had to take a look.
The good news is the construction industry isn't on this list. I'm sure it has felt like the industry is one of the worst, especially as unemployment hit more than 20 percent during the height of the recent recession.
The bad news is journalism reporters are on this list. (However, the report refers to regular journalism reporters, not trade press/business-to-business writers/editors. Someone has to write about all the niche industries, don't they? Otherwise, who is going to write about highways and bridges for you and shoot video at tradeshows and assemble product introduction coverage?)
Kiplinger analyzed employment projections from the U.S. Bureau of Labor Statistics to identify the occupations that are expected to see some of the largest job losses at the fastest rates. These 10 job fields are anticipated to lose large numbers of positions at quick rates through 2020. The pay prospects are also subpar, according to the Kiplinger's report.
The top 10 worst jobs of the future are the following:
1. Post Office Clerk

2. Switchboard Operator/Call Receptionist

3. Sewing Machine Operator

4. Semiconductor Processor

5. Printing Press Technician

6. Desktop Publisher

7. Door-to-Door Salesman

8. Floral Designer

9. Journalism Reporter

10. Jeweler
For details on why the jobs made the lists, average salary, education needed for each profession and viable career alternatives, see the full report from Kiplinger.
Kiplinger has also reported on the worst college majors for the future. You'll be happy to know that engineering and construction management are not on this list!
Do you agree with the list? What are your thoughts on the future of Department of Transportation engineering jobs and contractor jobs for highway and bridge construction?
Comment below or e-mail me at tinabarbaccia@gmail.com. I'd love to hear your thoughts, and we might even publish some.