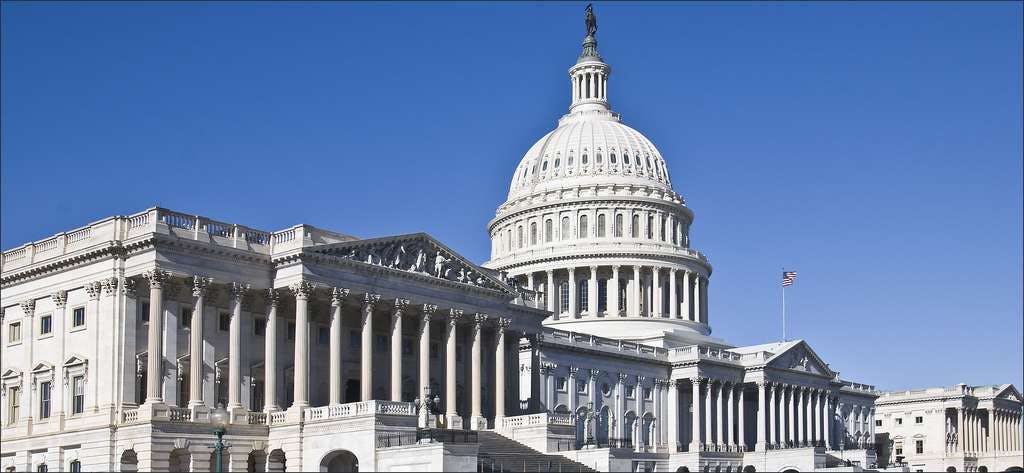 A bipartisan group of more than 30 House members is proposing the creation of a $750 billion infrastructure bank that would fund infrastructure improvements, according to The Hill.
The group of lawmakers, which consists of 15 Republicans and 15 Democrats, said in a "Dear Colleague" letter released on Thursday that the bank would be financed mostly by private companies, keeping federal spending minimal.
The letter read, "Join us in helping to rebuild and expand our nation's infrastructure by cosponsoring H.R. 2084." It added that the legislation would "generate millions of jobs" and "rebuild our country's infrastructure at zero cost to the taxpayer."
The bill, known as the Partnership to Build America Act, calls for initial federal spending of $50 billion, which has been previously proposed.
The letter also outlined plans for financing the infrastructure bank:
""The [American Infrastructure Fund] will sell Infrastructure Bonds at a 50-year maturity that pay 1 percent interest to capitalize the $50 billion fund. These Infrastructure Bonds are not guaranteed by the U.S. government. Corporations are incentivized to purchase these relatively unattractive bonds through repatriating approximately $4.00 of their overseas earnings tax-free for every $1.00 they invest in the bonds. The AIF will lend to states and municipalities to help finance qualified transportation, energy, communications, water, and education infrastructure projects."
Representatives John Delaney (D-MD) and Luke Messer (R-IN) signed the letter.
The bill is co-sponsored by Representatives Ron Barber (D-AZ); Ami Bera (D-CA); John Carney (D-DE); Gerry Connolly (D-VA); Tulsi Gabbard (D-HI); Joe Garcia (D-FL); Joseph Kennedy (D-MA); Ron Kind (D-WI); Ann McLane Kuster (D-NH); Jim Moran (D-VA); Patrick Murphy (D-FL); Scott Peters (D-CA); Jared Polis (D-CO); Dutch Ruppersberger (D-MA); Krysten Sinema (D-AZ); Andy Barr (R-KY); Tom Cole (R-OK); Rodney Davis (R-IL); Mike  Fitzpatrick (R-PA); Chris Gibson (R-NY); Bill Johnson (R-OH); David Joyce (R-OH); Adam Kinzinger (R-IL); Robert Pittenger (R-PA); Scott Rigell (R-VA); Steve Stivers (R-OH); Michael Turner (R-OH); Ed Whitfield (R-KY) and Ted Yoho (R-FL).