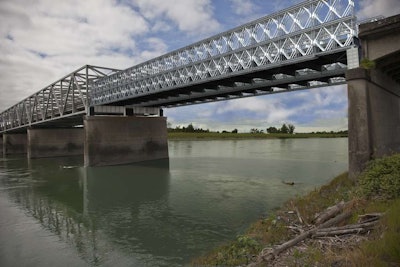 Washington State Senator Patty Murray said on Thursday that the U.S. Department of Transportation (USDOT) will releasing $15.6 million of the federal share for repair of the Interstate 5 bridge in Washington State that collapsed into the Skagit River three weeks ago, according to the Daily Journal and The Associated Press.
Murray said outgoing Transportation Secretary Ray LaHood told her during a phone conversation the funds were to be released.
USDOT last month released $1 million to be used toward the $17.8 million project. Washington State is expected to foot the remainder of the cost.
Federal Highway Administrator Victor Mendez said he is confident repairs to the bridge will be completed by October 1. The temporary span is expected to be completed by mid-June.