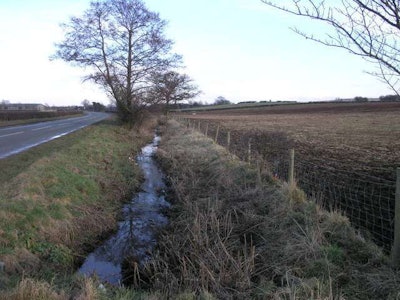 The potential delays and increased costs that would result from extending federal authority to cover roadside ditches would divert resources from timely maintenance activities and potentially threaten the role ditches play in promoting roadway safety, according to the American Road & Transportation Builders Association (ARTBA).
The association submitted comments Nov. 14 to the U.S. Environmental Protection Agency (EPA) and Army Corps of Engineers (Corps) opposing a proposed regulation that would alter the definition of "waters of the United States" and expand federal regulation to cover virtually any wet area in the country—including roadside ditches.
ARTBA explained that while current federal regulations say nothing about ditches, the proposed rule expands EPA and Corps jurisdiction to the point where virtually any ditch with standing water could be covered.
Specifically, ARTBA said that "roadside ditches are not, and should not be regulated as traditional jurisdictional wetlands since they are an essential part of any transportation improvement project and contribute to the public health and safety of the nation by dispersing water from roadways."
EPA and the Corps have indicated plans to issue a final rule by April of next year. The association will continue to oppose efforts to expand federal wetlands jurisdiction through both the regulatory and legislative arenas.