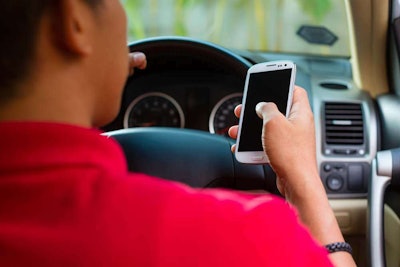 Anti-distracted driving laws seemingly ineffective, according to a report from the Los Angeles Times.
At any given time, approximately 660,000 people–more than the number of Boston residents–are preoccupied with their cell phones while, at the same time, driving on a road.
Despite passing laws intended to decrease distracted driving, 39 states have had little to no success prohibiting cell phone use on roads. There is not much evidence showing a decrease in distracted driving since 2010.
In fact, campaigns encouraging seat belt use and discouraging drunk driving have been more effective than those pressing for drivers to put down their cell phones.
Enforcement seems to be the major issue. According to a separate report last week from the LA Times, restrictions are too lenient. Jeff Larson, president of the Boston-based Safe Road Alliance, told the news site that more states need to ban everything but hands-free devices, something he says will take away doubts about whether a driver is using his or her phone legally.