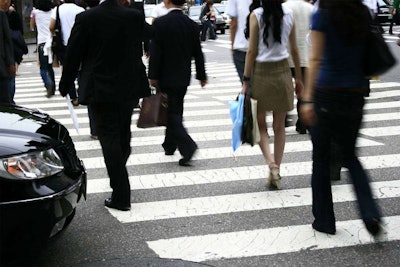 Does your DOT's building fit comfortably into a neighborhood where all forms of transport, including walking, are equally catered to? If not (and cars rule the block), does this reflect a bias among DOT folk toward the automobile?
The Project for Public Spaces located DOT headquarters across the country and then went to Walkscore, which will work out a number for a neighborhood that reflects just how walk-friendly it is. And, says PPS, "We found the address for each state headquarters office and found that the average walkability rating for state DOT headquarters offices is a paltry 67.4. As any high school student can tell you, that's a barely-passing 'D' grade."
I know a lot of people in DOTs across the country and especially in Washington D.C. Can't say I've ever felt their work address made them unbalanced when it comes to road and urban planning. But you can check out your state DOT's HQ, and even some of your other favorite neighborhoods, on Walkscore.