A multi-million-dollar road project produces the tools for a traveling teaching system in South Carolina.
Educators believe that show-and-tell is a good way to educate children. Many elementary and middle school students are experiencing both show and tell in their study of African American history and South Carolina history through a Traveling Trunk Program. Charleston County introduced this educational program to students in Charleston area schools as part of a local history program, which has recently expanded to neighboring Dorchester County Schools.
While similar approaches have been used in other schools for teaching a variety of subject matter, few if any schools have produced an African American educational program that comes directly from a multi-million-dollar road project. The road project was the construction of the Palmetto Commerce Parkway in North Charleston, South Carolina. Because the road project used a small portion of land that bordered a known plantation in the area, archaeologists surveyed the land to determine if there was any evidence of historic value.
Testing the area for archaeological purposes produced evidence that the area was likely a rice plantation. Historians and archeologists worked together to determine that the area was, in fact, a former inland rice plantation where rice was planted and harvested by enslaved people who likely brought rice seeds from their homeland.
The South Carolina Historic Preservation Office (SHPO) agreed the findings were of historic value. Due to its value and contribution to the Lowcountry, the Charleston County Transportation Sales Tax Program developed a traveling trunk of historical items and replica artifacts to bring the contributions of enslaved Africans to life for children in Lowcountry schools. The county worked with the Charleston County School District and developed a curriculum for the traveling trunks to serve as a learning tool in the classrooms and educate Lowcountry students about our local history.
Today, seven traveling trunks are circulating throughout 66 schools in the Charleston County School District as well as Dorchester School District Two, where hundreds of youth examine the contents and learn about their connection to the past. Teachers educate their students using the traveling trunk and the accompanying Teacher's Guide with lesson plans and classroom activities.
Students can hold and examine historic artifacts and replicas such as panicles of rice, rough rice seed samples, miniature mortar and pestle, fanner basket and colonial money replicas. Such reminders of the days of plantation life and slavery are among the contents of the traveling trunks. Each item in the trunk serves as a hands-on learning tool that brings the historical lesson to life and provides a link to the past.
This has been a win-win situation for all. The Palmetto Commerce Parkway exists for the many businesses and job opportunities within the project area and Charleston students now have an opportunity to witness our great history and the contributions of enslaved African people.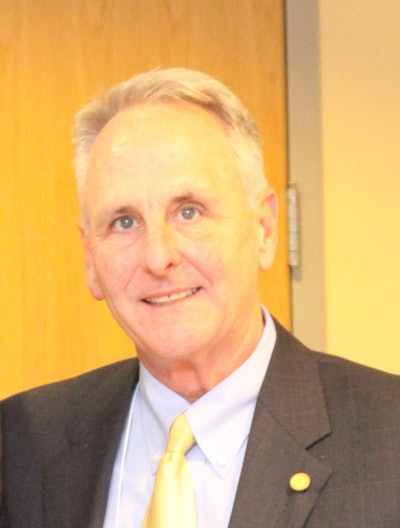 About the author: Jim Armstrong, Assistant County Administrator of Transportation and Public Works in Charleston County, South Carolina, is a speaker at this year's American Public Works Association (APWA) Snow Conference. He has been with Charleston County for 24 years and is a member of the Charleston County Transportation Committee, Policy Committee of the Charleston Area Transportation Study (CHATS), Study Team for CHATS and Advisory Board Member at Trident Technical College. He has been involved with both APWA and American Society of Civil Engineers (ASCE).