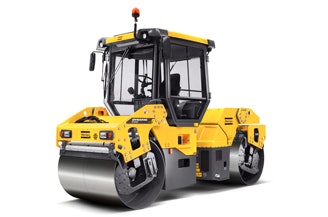 Our sister publication, Equipment World, reported today on Atlas Copco's decision to change its color scheme and badge branding on Dyanapac's rollers, planers and pavers.
The new appearance includes a yellow and gray color scheme and a more clearly visible logotype by the Dynapac name.
The new color scheme and branding, which the company is implementing in order to visually match its Construction Technique business, will be launched later this month at the Bauma show in Munich, Germany.