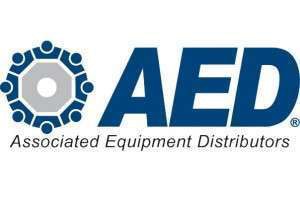 Do you know how to sustain your business model and be a profitable dealer for the future? At the Associated Equipment Distributors (AED)/Infor Executive Forum held in mid-September in Rosemont, Illinois, Steve Leonard, president and owners of Annapolis, Maryland-based American Bus Sales Inc., offered these six areas to consider to sustain profit in your business model:
Profit as a consequence of a sales process. Understand all that you can about your equipment and the services being offered. Makes sure to focus on the needs of the customer or prospect. Build strong communication within and empower your staff.
Explore the changing demographics of decision makers. Take a look at the general characteristics of the Builders, Boomers, Generation X, Generation Y/Millenials. Look at sustainability.
Look at the business model. There should be total company involvement. Look for efficiency and view the business model through the customer's perspective. Also, consider an employee bonus program.
Use staff resources to maximize potential. Take a look at staff strengths and personality by setting priorities and having manageable time expectations.
Examine the business relationship between manufacturer/dealer/customer. There must be an understanding of the needs of each entity. Ask, "Who's in control of the relationship?" Look at dealer/distributor responsibilities. These are the "triangle."
Consider what's needed in new and emerging technologies. There needs to be customer contact management. This means tracking sales and service efforts and intercompany information sharing. Telematics is also a new and emerging technology that will help your business model. Telematics provides data collection and transmission through connectivity from equipment to customer to dealership.
Leonard also suggests benchmarking your dealership. To accomplish this, use your existing manufacturer's standards program. Use the benchmarks, and identify key employees to help drive the culture.
Leonard says if an organization is engaged in these areas, it is on its way to "a sustainable, profitable future."