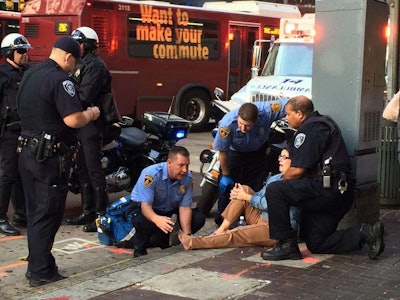 A woman has been injured in Pittsburgh in a freak accident on an unfinished road project. The woman was walking on metal plates that were covering part of an unfinished road project.
At the same time the woman was walking on the plates, a bus was driving over them. That caused the plates to lift up and come down on the woman's foot. The woman was stuck for a short period of time until witnesses were able to pull her out from underneath the metal plates. The woman was treated by emergency crews who determined she had suffered a broken bone.
"It hurts so bad. The grate fell right on my toes," the woman said as she was leaving the scene.
Road construction crews claimed the constant traffic and vibrations loosened the metal plates. Crews planned to reposition the pins and weld the plates together following the accident.