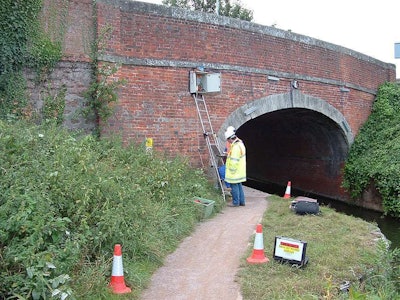 Strainstall has announced a new version of its BridgeWatch service which provides real-time remote monitoring information and warnings of impending structural issues.
The BridgeWatch Modular helps operators protect public safety and enable cost savings through planned and proactive maintenance. Already the service has been used to protect major bridges across the UK motorway network, as well as strategic infrastructure such as its planned deployment on Scotland's new Forth Crossing.
The Modular service requires zero set-up, installation and equipment costs. Instead, you are required to pay a fixed monthly fee for remote structural monitoring. In exchange you will receive online accessible reports of your structures, customized to your own specific requirements – including, for example, the use of SMS or e-mail alarms as an alert to signs of possible structural problems.
All equipment is installed and maintained by Strainstall and remains its responsibility, so costs are entirely predictable and fixed from the outset.
At an additional cost, Strainstall offers periodic visual inspections of the monitored elements within BridgeWatch protected structures. As Strainstall's engineers make periodic visits to maintain the installed monitoring equipment as part of the BridgeWatch Modular service, they can also capture a visual record of the monitored element without having to arrange additional visits.