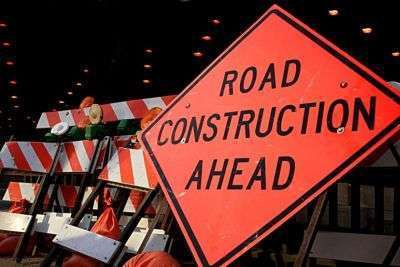 Emergency highway repairs were needed on Interstate 65, near Corridor X, in Alabama following a construction error. Alabama Department of Transportation (ALDOT) officials say the wrong pavement mix, and weather, caused fresh asphalt to start crumbling and breaking apart just two hours after commuters were allowed to drive on the surface.
Potholes immediately began to form which sent particles into the air, and incoming traffic.
ALDOT officials knew the problem had to be fixed, and fast. Emergency highway construction crews rushed to the scene so nobody would be injured, or killed, from the crumbling road.
"We had to take the three lanes of 65 down to one lane of traffic which was a nightmare most of the morning and nightmare all day long today. We have a milling machine, a grinding machine grinding up that asphalt to get it out and get new asphalt in," ALDOT spokesperson Brian Davis said.
The problem was eventually remedied, and traffic is once again moving at a normal pace. However, ALDOT will continue to run tests on the failed pavement to make sure the problem never happens again.