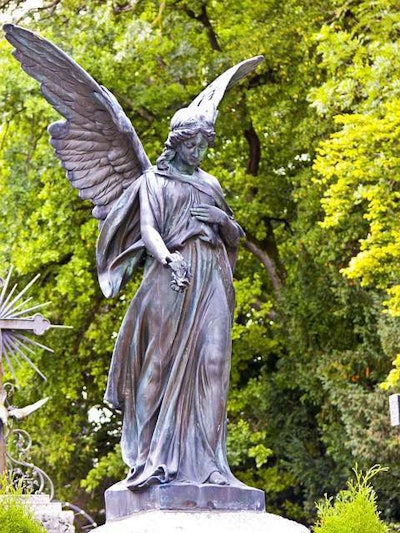 At any given daylight moment across America, nearly 660,000 drivers are using cell phones or manipulating electronic devices while driving, a number that has held steady since 2010, according to a "Traffic Safety Facts Research Note" from the National Highway Traffic and Safety Administration (NHTSA).
Each day in the United States, more than nine people are killed and more than 1,060 people are injured in crashes that are reported to involve a distracted driver, according to the most recent information from the Centers for Disease Control and Prevention (CDC).
These numbers aren't all related to fatalities in work zones – and distracted driving isn't solely to blame – but it sure contributes to it.
When the unthinkable occurs, it's tough to get all affairs in order – and it can also be financially burdensome. The Construction Angels was formed to help. The non-profit organization's mission is to serve as a facilitator of financial benefits and grief services to surviving construction family members in need of assistance after losing a loved one on a construction jobsite (not just a highway or road work zone).
Qualifying families can receive cash grants of $2,500 to offset immediate expenses after the death of a loved one on a construction site.
Now, the good work is spreading. The Tampa Bay Chapter of Construction Angels held its inaugural fundraiser and raised $11,000 (after expenses) with the help of Sims Crane & Equipment Co.
When Dean Sims II, vice president of marketing for Sims Crane, learned fatalities on construction jobs in Florida had increased from 41 in 2011 to 55 in 2012 – a 26 percent jump, he founded the Tampa Bay chapter of Construction Angels, which originally began in Broward County.
"With all of the industry's dedication to safety education and safety on the job, the fact that on-site deaths in the construction industry are on the rise is of major concern to everyone involved," Sims said. "And the reality is, in most cases, the families of loved ones killed on the job need all the financial help they can get. That's where Construction Angels comes in."
Kristi Ronyak, president and founder of Construction Angels said that having a net donation of $11,000 will "make a huge difference for the better in the lives of families who have suffered the ultimate loss."
(To read, "Road worker run over by asphalt roller suffers life-threatening injuries." click here.)
It's so great to see that an industry really takes care of its own.
(To read, "An industry that cares for its own" about the National Asphalt Pavement Association's NAPA Care Emergency Benevolent Fund, a fund that was launched in 2012 to help provide immediate financial assistance to NAPA Member employee families who have suffered a fatality in an asphalt work zone or plant site, click here.)