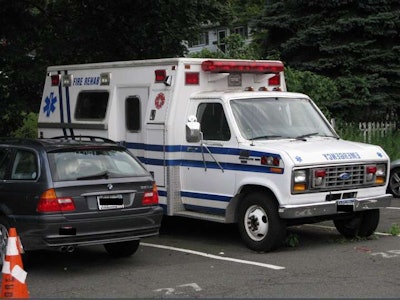 A highway construction worker has suffered life-threatening injuries after being run over by a co-worker in an asphalt roller. Local authorities in Amarillo, Texas, claim the man suffered internal injuries and broken bones.
According to the police report, employees with a private contractor were completing road work in the area. The 23-year-old victim was raking loose asphalt near the roller when a co-worker began to drive the roller forward to smooth the asphalt. Apparently he did not see the victim, and rolled over his foot, which knocked him to the ground.
Police say the driver did not hear co-workers yelling at him to stop, and continued to drive forward. Once he noticed something was wrong, he immediately stopped the machine.
The victim was sent to a local hospital where he was stabilized.
As sad as it sounds, accidents like this are not unheard of. However, they can easily be avoided. Click here for some tips on how to avoid work zone accidents.
Editor's note: An image previously accompanying this article depicted a Hamm asphalt tandem compactor at work. That file image did not depict work at the Texas project described here and had nothing to do with this work zone accident. We have removed that image and regret any confusion that might have resulted.