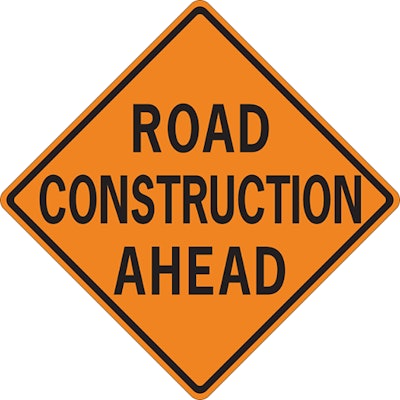 Minnesota has passed a new law aimed at protecting road workers. The law will enforce slower speeds in work zones, and set a definitive fine for those who don't obey.
The typical "fines will be doubled" signs will be replaced by signs clearly starting a minimum fine of $300. When workers are present, speed limits will drop to 45 miles per hour.
It's the first major change to Minnesota's road construction work zone safety law in nearly 15 years. Before the change, fines averaged anywhere from $50 to over $600. The average fine in 2013 was $212.
Since 2010 Minnesota has seen 31 fatal crashes, six resulting in the deaths of road workers.
The $300 fine puts Minnesota in line with most other states. But drop to 45 mph is much stricter than most states. It will require drivers to drop more than 10 mph under the normal speed limit.
Unfortunately, deaths to members of road crews are becoming an all-to-common occurrence. Just recently a worker was killed picking up construction cones.