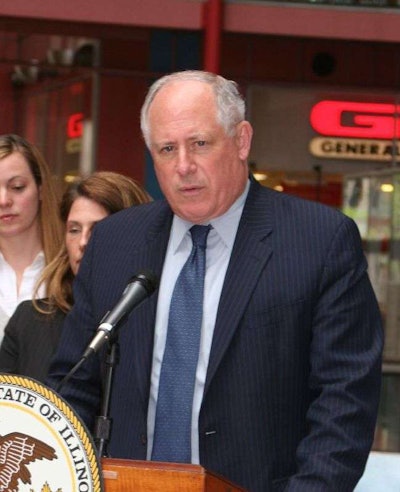 Illinois Gov. Pat Quinn has signed a $1 billion capital spending plan, intended to create jobs and help repair the state's roads and bridges.
Transportation officials claim the money will go toward "shovel ready" road projects scheduled to take place this summer. Quinn estimates the 210 road projects will create around 14,300 jobs.
Most of the work will include resurfacing portions of major roadways, including Interstates 55 and 72. Some bridges need to be repaired as well.
"It is imperative for all of us that we make investments to make sure we take good care of these roads and bridges, relieve congestions, get people to their destination as quickly as possible, as safely as possible," Quinn said.
The repair plan will be paid for by selling bonds and paying back the loan with revenue from retired bonds. Some proposed paying for the road work with a fuel tax increase, but that plan was opposed by gas station owners claiming the state's fuel tax is already too high.