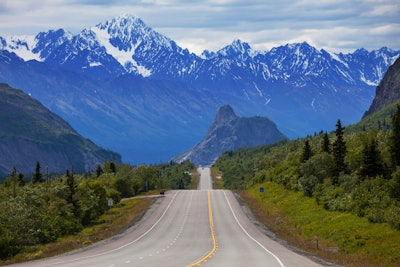 Many state transportation agencies are likely getting nervous about a new reimbursement plan from the U.S. Department of Transportation, set to begin in less than a month. But the Alaska Department of Transportation and Public Facilities (AKDOT&PF) isn't worried, Juneau Empire reports.
The U.S. DOT announced last week that it plans to reduce the amount of money each state receives and will only reimburse every two weeks as gas tax revenues add money to the Highway Trust Fund (HTF). The HTF is projected to shortfall by the end of August, and U.S. DOT is slowing payments to prevent draining the account.
AKDOT&PF Commissioner Pat Kemp told Juneau Empire that the agency is less concerned than some other states because Alaska has other resources in addition to federal funds.
"We have a lot of cash management tools at our disposal that other states don't have, and it comes from having a large savings account," Kemp said in the report. "We pay contractors out of the treasury and then we send a bill to the Federal Highway Administration and we're reimbursed for that."
He noted that reimbursements will arrive more slowly than usual. Instead of receiving reimbursements a day or so after sending the bill, states will likely receive them a few weeks later.
Kemp pointed out that Alaska's regular road maintenance isn't funded by the HTF. The major projects that do receive federal funding will "just sit there" until Congress resolves the federal transportation funding issue. According to the report, if the HTF continues to shortfall in the next year, the state will reconsider its large federally-funded projects.