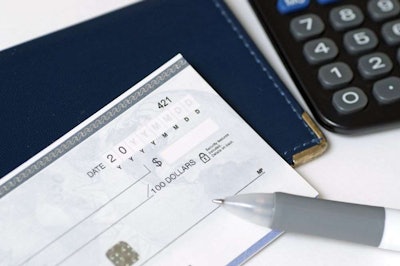 The projected insolvency of the Highway Trust Fund is inching closer (it's expected to run out of money next month), and the U.S. Department of Transportation is has been trying to prepare state DOTs.
In its latest preparation effort, the U.S. DOT has announced that it plans to make some adjustments to the way it reimburses state DOTs. Starting Aug. 1, the DOT will implement a new cash management plan based on its current plan.
Transportation Secretary Anthony Foxx explains the current plan on the DOT's Fast Lane blog: "Under normal circumstances, each state is assigned a percentage based on an annual federal formula. States then spend money on bridges and highways and they forward their bills to us. We pay the bills as we get them, and subtract the total from the state's allotment."
He explains that the new plan will use the same percentages, but will include changes to the amount of money each state will receive and how often reimbursements are made.
"Under the new plan, we'll use the same percentage each state is assigned annually to determine how much they'll receive of whatever is left in the fund," Foxx writes. "States will be paid their percentage not as they send in their bills, but every two weeks as money from the gas tax trickles into the Fund."
He says each state will see a significant decline in federal transportation money — 28 percent, on average.
"Depending on how they manage the funds, each state will feel the effects differently, but everyone will feel the impact sooner or later," Foxx writes.
Foxx notes that, though there is "no good option here," the DOT's new plan is the best way to manage "such an uncertain situation."