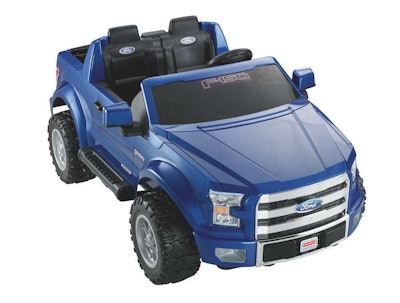 Ford and Fisher-Price have unveiled a mini 2015 F-150 for kids in an all-new Power Wheels model.
The Fisher-Price Power Wheels F-150 is about as close of a replica of the full-size truck as you can get. The drivable toy truck was created using designs passed along by Ford engineers a full nine months before the new F-150 was unveiled in January this year.
[youtube thZzdlPmFPs nolink]
Power Wheels says its F-150 is designed to handle the "toughest of backyard conditions," including mud, wet grass and bumps, thanks to two forward speeds (2.5 miles per hour and 5 mph) and reverse.
Two kids can ride at a time and the mini truck even features a working tailgate. Some models of the F-150 Power Wheels come with working LED lights and an FM radio. The trucks will come in four color schemes: blue, purple, black and gray with red and black racing graphics.
The F-150 Power Wheels will be available this September starting at $349. The new F-150 is the third to be given the Power Wheels treatment and Ford expects it will be its top-selling licensed merchandise. There's even a pre-order available now at Walmart, Toys-R-Us and Amazon in order to beat the holiday rush later this year.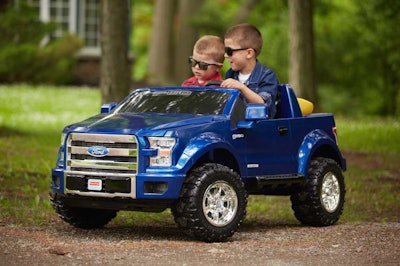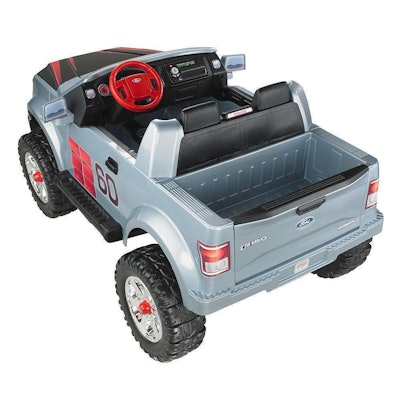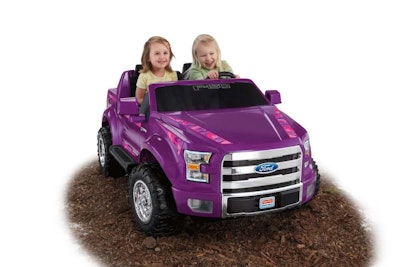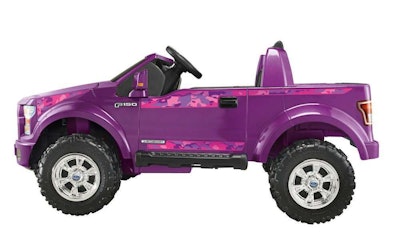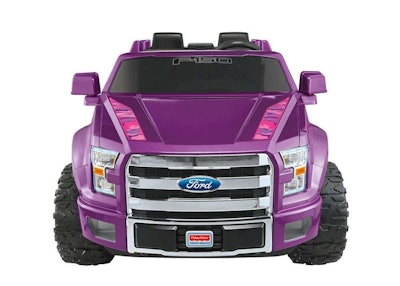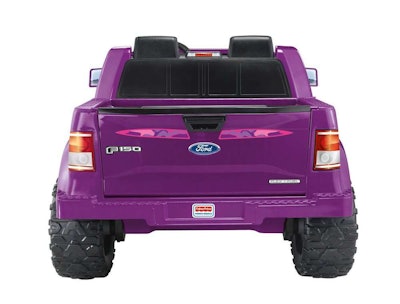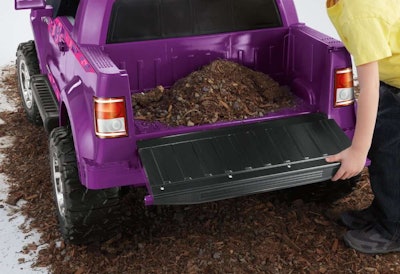 Editor's Note: Wayne Grayson is the online editor for sister site Equipment World.