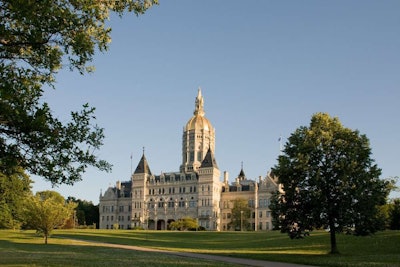 Connecticut could see more funding for highway repairs in the coming weeks.
Gov. Dannel Malloy said this week that the state bond commission plans to meet next Friday to consider a $11.9 million bond that would fund road maintenance and resurfacing projects, the New Haven Register reports.
Malloy said the proposed bonding, along with $57 million in approved funds, "will repave or repair 264 miles of primary roads around the state."
This will mark the third consecutive year that the number of miles of state roads to receive funding has risen, according to the report.
Malloy added that earlier this year, he proposed $1.4 billion in transportation funding. He also proposed that the state's transportation fund be used for transportation purposes only.
The report notes that Malloy also called on Congress to fix the Highway Trust Fund (HTF). The HTF funds the majority of state and local surface transportation projects, but it is expected to run out of money at the end of August.