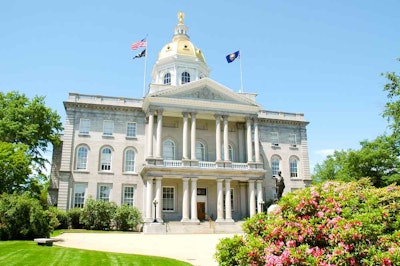 New Hampshire can expect a 4.2-cent gas tax increase this summer, after the state's governor signed a new bill to raise more money for transportation.
Gov. Maggie Hassan on Tuesday signed SB 37, a bill that would raise the state's gas and diesel tax by 4.2 cents per gallon, bringing in an additional $32 million to $33 million each year.
The legislation passed in the state's Legislature in April.
The gas tax increase — the first in the state since 1991 — will begin July 1, the New Hampshire Department of Transportation (NHDOT) states on its website. The bill boosts the fuel tax from 18 cents per gallon to 22.2 cents per gallon.
Hassan called the legislation "an important step toward addressing [New Hampshire's] transportation needs," noting that it is also expected to boost the state's economy and "improve commutes."
"A solid, modern transportation infrastructure is the foundation for long-term economic growth, critical to the success of New Hampshire's people and businesses, and I am proud to sign this bipartisan legislation into law so that we can strengthen our transportation infrastructure and boost our economy," Hassan said in a prepared statement.
NHDOT says the additional revenue collected from the gas tax hike would fund projects such as "resurfacing and reconstruction on secondary roadways, municipal bridges and Interstate 93."
To view the full text of the bill, click here.