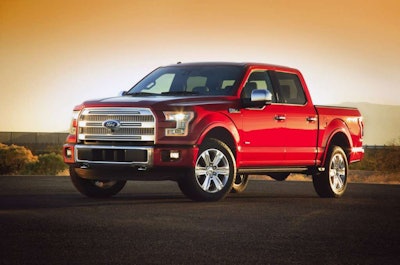 Want to test drive the 2015 F-150? Now is your chance.
Ford has launched its "You Test" campaign, giving fans the opportunity to test the new pickup, our sister site, Hardworking Trucks, reports.
The campaign urges fans to tell Ford how they would test the new truck's durability, whether it's with an off-road challenge, a day on the jobsite or any other test.
Ford will select up to five winners to spend a week behind the wheel of a new F-150, and video crews will film the week-long test drive. The company will post the test-drive videos to its YouTube page.
Entries must be received by May 31. Ford will announce winners before September 1.
For more details, or to enter, visit BuiltToughTest.com.