Paving contractors can now get closer to a barrier to get the job done with Terex Bid-Well's addition of barrier brackets to its 4800 paver. These brackets also pick the rail off of the deck and assist with finishing and can be customized to fit over parapet wells.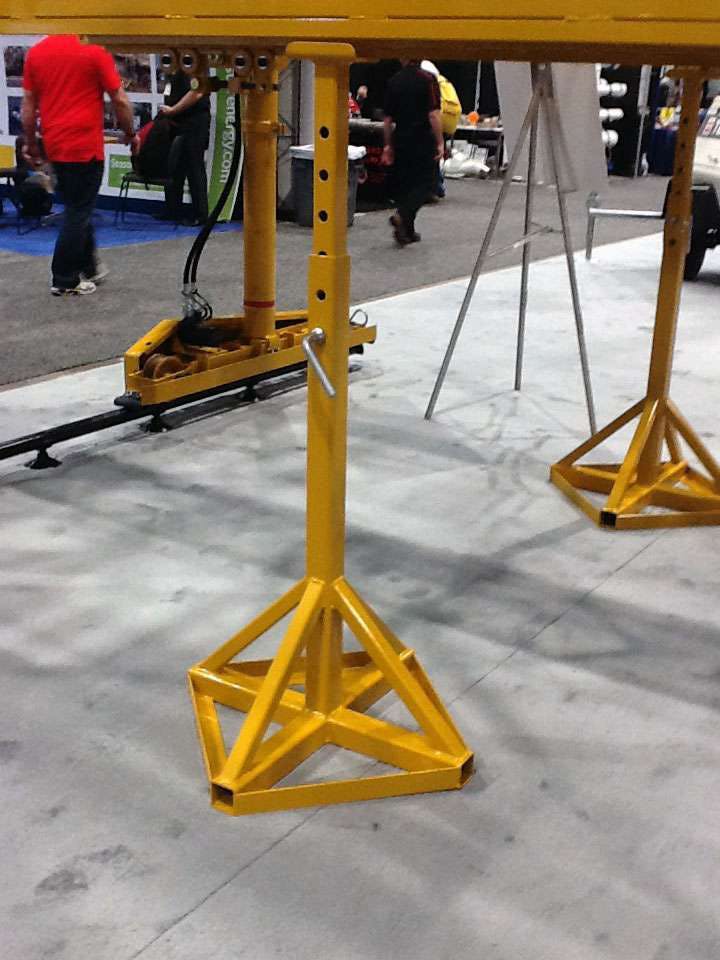 The swing legs that have been added to the 4800 can be turned upside to increase the wall height that can be ridden on. A standard leg height is typically about 4 feet or so of elevation adjustment. The new swing leg gives about 4 to 5 feet of elevation difference.
In an exclusive interview at World of Concrete 2014, Russ Heggen, plant supervisor with Terex Bid-Well, gave Better Roads details about the updates to the paver.
"The swing leg assists with zero-clearance paving," Heggen says, "and the brackets allow [the contractor] to pave closer to the barrier."
The company has also added a universal hydraulically powered crown for skewing or standard paving.
"This provides a secure way to support the paver while assembling or disassembling it for different widths," Heggen says. "Instead of using construction materials such as barrels, drums, boards or dangling it from a free-swinging crane, this is a safer way to work with it."
For more information about the 4800 paver, click here.