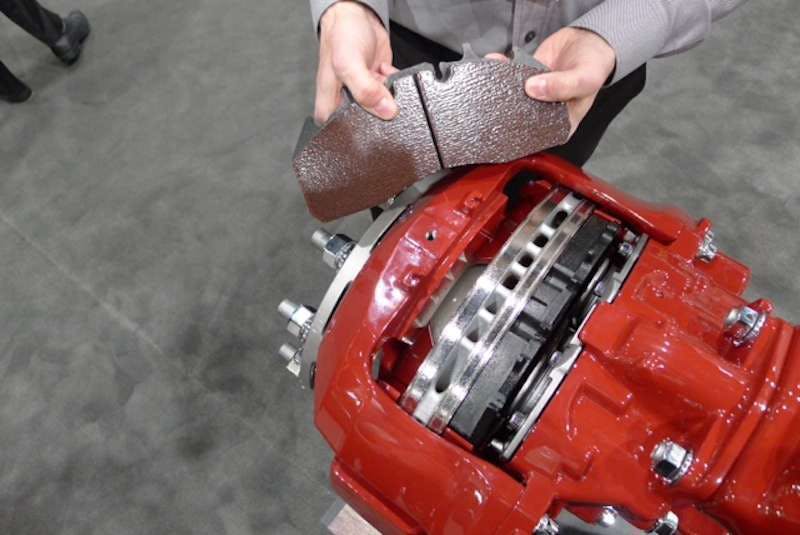 Mack Trucks unveiled an air disc brake option for it's vocational trucks Tuesday at World of Concrete, our sister site Equipment World reports.
The new brake option is designed to offer better stopping power and resistance to fade, as well as less maintenance compared to conventional S-cam designs.
Mack's air disc brake design uses two pistons to drive the pad against the rotor, delivering better balanced pressure and even wear. The flat rotor prevents heat distortion, increasing service life.
For a step-by-step tutorial on how to change the brake pads, read the full report at EquipmentWorld.com.
To see the new air disk brake option, visit Mack Trucks at booth C5202 this week at World of Concrete.