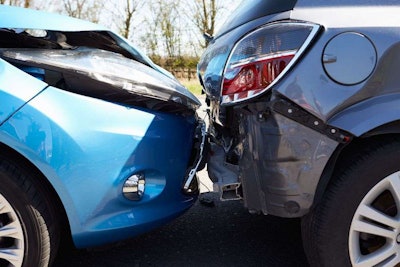 Manufacturers may soon be required to include vehicle-to-vehicle (V2V) technology in all new cars.
National Highway Transportation Safety Administration (NHTSA) officials are working to decide whether the technology should be a requirement to help prevent car crashes, ABC News reports.
The report notes that a recent study by the Government Accountability Office (GAO) found that "V2V technologies could provide warnings to drivers in as much as 76 percent of potential multi-vehicle collisions."
However, the technology may be blocked by three potential problems: cost, privacy and liability.
The first two issues go hand-in-hand. The technology itself is not too costly, but ensuring the GPS-based system is secure could boost the price.
Another concern is who would be liable if a V2V-enabled car is involved in a crash.
The report adds that it would be about 20 years before all cars in the U.S. have V2V capabilities.