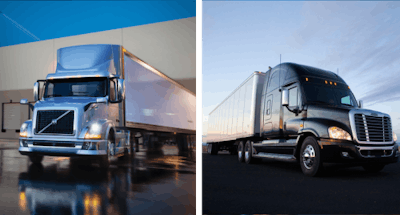 Daimler reported this week that second quarter revenue in its truck segment were mostly flat at $10.74 billion compared to the same period last year, while profits jumped 5 percent to $612 million.
Volvo in its earnings call reported a 44 percent increase in deliveries through June, while Mack, which Volvo owns, reported a 24 percent increase in deliveries.
Worldwide for Daimler, truck sales of 126,100 trucks were 2 percent higher than in the prior-year period. Truck sales in the U.S., Canada and Mexico climbed 18 percent to 41,100 units, giving the company a 36 percent market share in classes 6-8.
"From today's perspective, global demand for medium- and heavy-duty trucks in the year 2014 can only be expected at around the level of last year," Daimler said in a statement. "With the exception of the North American market, difficult conditions are still anticipated for most of the major markets."
The ongoing replacement of aging fleets have pushed heavy truck sales for much of the year, but Volvo President and CEO Olof Persson says the market has only now begun to grow.
Through June, the total North American retail market for heavy-duty trucks increased 10 percent to 122,989 units.
"I think one important fact with the North American market right now is that up until now or up until recently that's been a replacement markets. So we haven't seen any growth in the market," Persson says looking back at the company's first six months of 2014. "But now we do see a sort of an expansion also into new and expansion of fleets and so on and so forth. And that is of course much driven by the economy development in the market and therefore, it will have a lot to do with the GDP going forward in the North American and U.S. in particular, how that is developing and I think that will be a correlation back to as it normally is between GDP freight volumes and also expansion or contraction in the North America market and we will see how that develops."
Paccar, which owns Peterbilt and Kenworth, is set to release its quarterly earnings next week. Navistar-International reports on a different schedule than the other manufacturers.
This article was written by Jason Cannon, Online Managing Editor for Truck Parts and Service and its sister site, Successful Dealer.