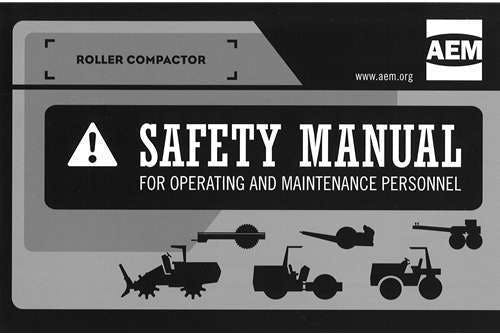 The Association of Equipment Manufacturers (AEM) has updated its Roller Compactor and Directional Drilling Tracking Equipment Safety Manuals, adding new pictorial graphics.
AEM says the graphics "conform to ISO and ANSI standards" and "more clearly reinforce manual safety text, and they harmonize with current machine safety sign and manufacturer manual practices."
The updated manuals are available at shop.aem.org. Additionally, the graphics can be downloaded through the AEM Pictorial Database.