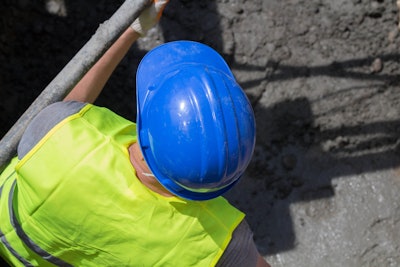 Inspectors with the U.S. Occupational Safety and Health Administration were at a jobsite in Cascade, Colorado, earlier this year when they saw three workers in an unprotected, 13-foot-deep trench.
The inspectors ordered the workers out of the trench. Soon after they exited, OSHA reports, one of the walls collapsed.
"In this instance, the inspectors' quick action removed workers from what could have been a tragic event," said OSHA Englewood Area Director David Nelson. "Employers are required to install adequate cave-in protective systems before allowing employees to enter a trench or excavation."
RMS Utilities of Alamosa was recently issued $92,819 in proposed penalties for the June 26 incident, according to OSHA.
OSHA reported the following violations: no cave-in protection, $79,559; employees exposed to struck-by hazards while working beneath a loaded excavator bucket, $6,630; and a spoil pile was within 2 feet of the trench, $6,630.
RMS is contesting the violations.
For more on the business and human costs of trench-collapse fatalities in the United States, see Equipment World's special report "Death by Trench".