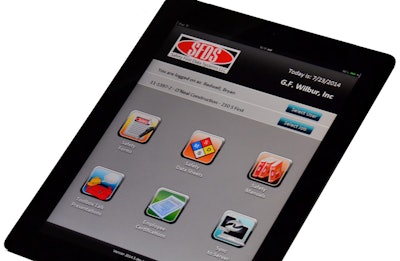 Developed by a business owner who was frustrated at trying to get employees to fill out paper forms, the Safety Compliance App from Safety First Data Systems puts all the paperwork you need on tablets and web-accessible applications.
With the app, your people can fill out safety documentation and equipment inspections in the field using their tablets. They can also access employee certifications, on-site safety documents and Safety Data Sheets. Completed forms are stored on the tablets and immediately available for site audits.
All reports and information are stored on a secure server so safety managers in the office can receive instant updates from the field. An associated website provides safety personnel with a tool for spotting items that need immediate attention, approving work permits and auditing field compliance. The site also includes a library of safety-related toolbox talks for presentations in the field.
For more information, go to safetyfirstdata.com.