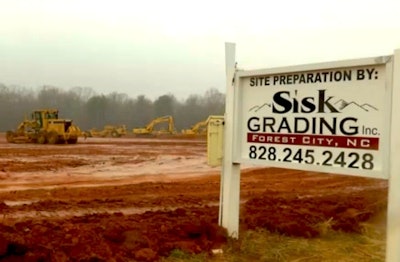 Law enforcement and Occupational Safety and Health Administration officials are investigating the death of a construction worker on a jobsite in Rutherford County, North Carolina.
According to a report from WLOS TV, the Rutherford County Sheriff's Office said Blake Luckadoo was killed on the job Friday morning. Luckadoo worked as an operator for Sisk Grading which is preparing a site for the country in order to attract prospective businesses, reports The Daily Courier.
Co-owner Herman Sisk told WLOS Luckado was thrown from a machine while he was operating it. A co-worker found him unresponsive and paramedics pronounced him dead shortly after arriving at the scene.
It's unclear what machine Luckadoo was operating and investigators are trying to determine what caused the accident.