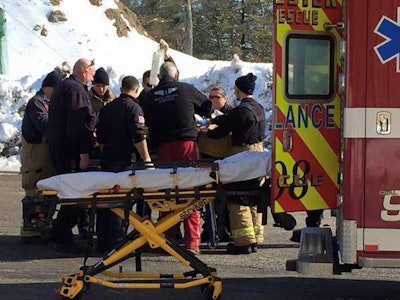 It took rescue workers and firefighters more than an hour to free a construction worker in southeast Massachusetts who had fallen onto rebar.
According to a report from the Sippican Week, the worker is part of a crew building a new waste services complex in Rochester. The unidentified man fell 15 feet onto the section of rebar.
The cause of the worker's fall and the nature of his injuries are unclear, but Rochester fire officials told the paper "the victim required a 'very technical extrication' to stabilize the patient."
After he was freed, he was airlifted to the hospital with critical injuries.
The incident is under investigation by the Rochester Police Department.
Falls are the number one cause of death in the construction industry. The Occupational Safety and Health Administration is encouraging contractors and construction firms to participate in the upcoming fall prevention safety stand-down May 4-15.
The second-annual event asks employers and workers to pause during the workday to discuss safety topics and participate in demonstrations and training on how to use safety harnesses, guard rails and other means to protect workers from falls.