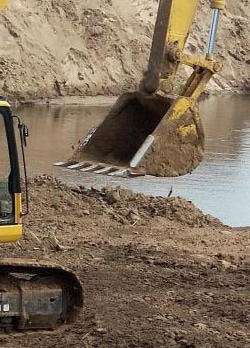 A worker operating an excavator on the bank of a lake in Iowa drowned last week after his machine slid into the water.
According to a report from KWQC TV, the worker, whose name was not released, was operating the excavator on the bank of Lake Mathes in Middletown, Iowa on November 4 when the machine lost traction and slid into the lake.
According to the report, Mathes is a deep lake and the operator was unable to escape from the cab and drowned.
A dive team recovered his body around 5:30 p.m., about six hours after the excavator went in.