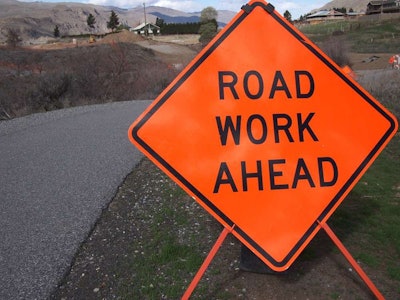 A construction worker was killed after being hit by a trash truck that crashed into a road work zone last week in Kansas.
According to a report from The Hutchinson News, Dylan Joseph Snyder, 22, was picking up construction cones and signs along Kansas Highway 61 in Reno County when the truck rear ended one vehicle and sideswiped two others that had stopped behind construction vehicles moving alongside the work zone.
After hitting the vehicles, the truck struck Snyder. He was airlifted to Christi Medical Center's St. Francis campus where he died.
Jonathan Marcus Yoder, 36, was driving the 2008 Freightliner trash truck. He first rear ended a 2012 Chevrolet Impala that was stopped behind two road construction vehicles. The truck then sideswiped Snyder's unoccupied 2008 Chevrolet Colorado. Snyder's car was parked in the road behind a 2008 Ford F-650.
The driver of the Ford F-650 wasn't hurt, but another worker, David R. Holloway Jr., 24, was injured. Holloway was in the back of the truck stacking signs and cones being passed up by Snyder. Holloway was treated at a local hospital, but wasn't seriously hurt. Yoder, who was wearing his seat belt, didn't suffer any serious injuries either.
Editor's Note: Brian Ethridge is the online managing editor for sister sites Better Roads and Aggregates Manager.