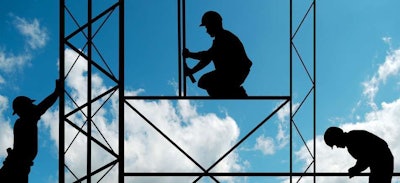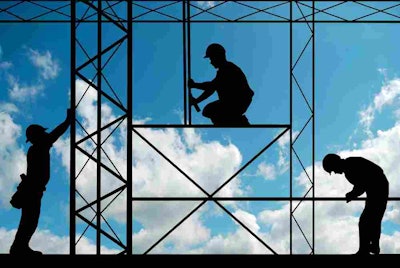 The National Safety Council and the Massachusetts Department of Public Health have posted a great set of guidelines for scaffolding safety. The MDPH warns that even though scaffolds can be a safer and more efficient way to work, the majority of fatal falls in Massachusetts construction are falls from scaffolds.
With that in mind here are the guidelines:
Scaffolding should be assembled under the supervision and direction of a competent person.
Provide safe ladder access – workers should never climb on braces or structural members/frames.
Use scaffold-grade lumber when creating platforms.
Install guards and toeboards on all scaffolds that are 10 feet or two frames above the ground (whichever is less).
Have a competent person train all personnel in safe scaffolding use.
Ensure the structure is able to support 4 times the maximum intended load, including its own weight.