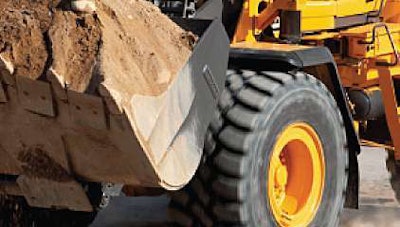 Creators of the Ranger ACE camp, a free summer day camp in central Texas sponsored by Ranger Excavating, hope to convince teenagers that a career in construction is a viable option, KXAN reports. The camp, which will run twice in June for a week at a time, will introduce 9th and 10th graders (13 to 15-year-olds) to the equipment used on construction sites. They will also work in teams to complete a construction project.
"We want them to be able to apply their STEM (science, technology, engineering, and math) skills that they've learned in school to some real-world applications," Jessica Ziehr, executive director of the nonprofit Covalent Foundation that provides funding for nonprofits that help kids in central Texas and helps run the camp, told the news agency. "These are very lucrative careers that don't necessarily require a four-year college degree."
Students will also make field trips to different sites, including CC Aggregates in Georgetown. CC Aggregates president Curtis Griffin has the same problem many construction firms face, finding enough qualified people who want to work in his industry. "It's a constant fight," he told the news agency, pointing out that one of his employees didn't go to college. "He's about 22 years old, 23; he makes really, really good money. A lot of these kids are not knowing that there's jobs like this out there," he added, noting that he can offer high school graduates the security that many industries can't.
Between April and May 2018, 38 states added construction jobs, according to a recent report released by the Associated General Contractors of America (AGC). Texas reportedly added 40,600 jobs during that time, an increase of 5.7 percent. Still, the group said, construction hiring "likely would have been higher if firms could find more qualified workers to hire."
"Construction jobs are unfilled everywhere," Mark McKenzie, president of Ranger Excavating, told the news agency, adding that the camp is not a training ground for future workers, but rather an opportunity for those in the trade to light a spark in the next generation of construction employees. "We're always looking for young people eager to learn."