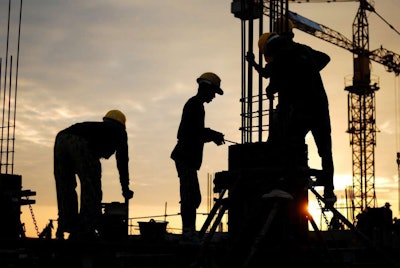 The U.S. construction industry established for itself another streak in jobs gains during May, adding 17,000 jobs for the month.
According to preliminary data from the Labor Department, the industry now employs 6.387 million Americans, the most since 2009.
The industry's unemployment rate dropped from 7.5 percent to 6.7 percent.
The new data also revised downward the employment figure for April from the previously reported 6.383 million, to 6.370 million. The revision drops the April figure from a gain of 45,000 jobs to a gain of 35,000 jobs.
The U.S. economy added a total of 280,000 jobs in May while the unemployment rate rose to 5.5 percent.