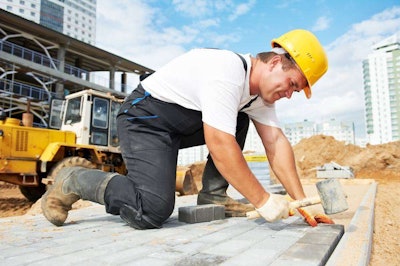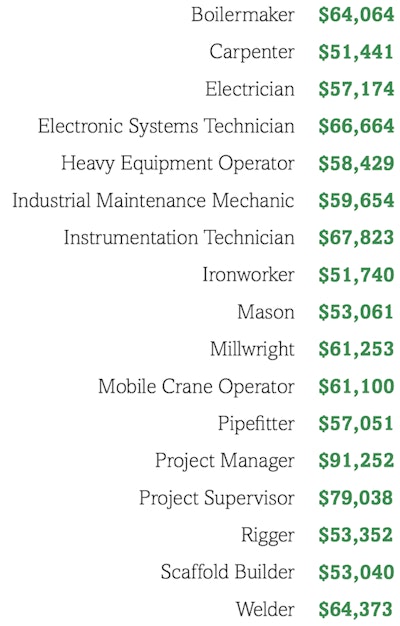 Wages for skilled construction workers are up nearly across the board, according to the latest wage survey from the National Center for Construction Education and Research.
NCCER surveyed 30 U.S. construction companies and found that 15 of the 17 craft professions included in the study saw wage increases in 2014.
As you can see in the graphic to the right (click to enlarge), all of the professions earned more than $50,000, putting them comfortably over the U.S. median household income. Four of the professions earned more than $65,000.
Boilermakers saw the most significant pay increase in 2014 according to NCCER, up 16 percent to $64,064 per year. Industrial maintenance mechanics weren't too far behind, up 15 percent to $59,654.
Wages in the survey represent average annual salaries for individual craft areas, not including overtime, per diem, bonuses or other incentives.
NCCER is "an education foundation created by the construction industry to develop standardized curriculum with portable credentials and to help address the skilled construction workforce shortage." You can see more of the foundation's materials at its website, nccer.org.