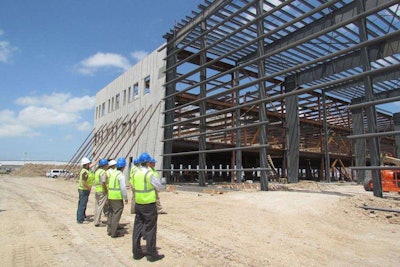 A construction worker in Corpus Christi, Texas, is facing up to 10 years in federal prison and a fine of $250,000 for calling in a fake bomb threat.
The reason? He wanted to get out of work early.
According to a press release from the U.S. Attorney's Office, 40-year-old Steve M. Gutierrez III, pleaded guilty to calling in bomb threats to a new U.S. Coast Guard facility being built next to the Corpus Christi International Airport.
Gutierrez, who was working at the site, said he had seen other instances of bomb threats resulting in workers being released for the day and thought he'd give it a try himself.
He called in the threat on the morning of July 25. Corpus Christi police closed off the entire area around the jobsite to search for explosives after Gutierrez called in and warned someone to "be expecting two bombs to go off."

Initially, his plan worked as he and other construction workers were dismissed for the day. However, an investigation linked the number used to make the call to Gutierrez despite the fact that he quickly destroyed the cell phone he used after making the call.
Construction on the new Coast Guard facility broke ground last December and will serve as a new sector headquarters consisting of nearly 170,000 square feet of hangar and office space built on 9.5 acres of land. The facility is expected to be completed in the first quarter of 2015 and will give the Coast Guard easy access to all of the airport's runways.
Gutierrez is currently free on bond but will be sentenced in December.