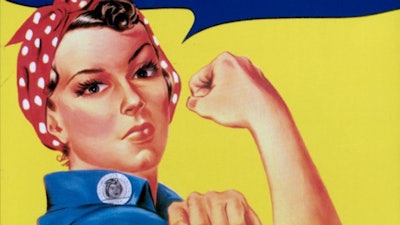 While women still hold the same percentage of the 8.4 million construction jobs in the United States as they did in 1983—a low 2.6 percent—a new report from CNN Money/Fortune shows that the number might be a bit misleading.
The latest data shows that while women aren't occupying carpentry, plumbing or the other intensive labor occupations that make up the majority of the construction jobs available, they are taking ownership of construction firms at a quickly-increasing rate.
In 1997, the U.S. Census counted 152,871 construction firms owned by women. Ten years later, that number had skyrocketed 76 percent to 268,809. More evidence comes from the Initiative for a Competitive Inner City's Inner City 100 list which included several construction businesses owned by women.
And given the industry's many struggles as of late with labor shortages, a growing interest in the industry by a previously untapped demographic is welcome news.
Lenore Janis, president of the National Association of Professional Women in Construction, mainly attributes the growth in women's influence in construction to a requirement set by the Office for Federal Contract Compliance Programs in 1978 that mandates federal contractors employ women for no less than 6.9 percent of the total construction work hours on any federal project.
Genevieve Withers, 52, is the CEO of Pipe Wrap, a company that provides a "quick fix pipe repair kit that could be used to quickly and easily stop emergency leaks." Withers encouraged more women to enter the industry. "Most men will listen," Withers told CNN Money/Fortune. "If a woman is in this industry and she has a good product and she knows she does, then there should be no reason on this green earth why she can't succeed."
Read the full CNN Money/Fortune article, which contains more interviews with women in the industry, by clicking here.