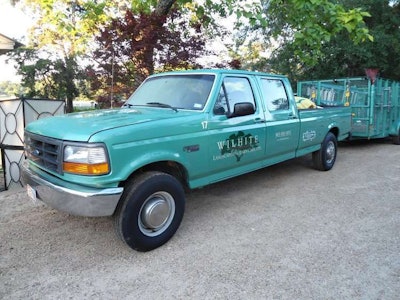 Jim Camp says he can sleep better at night knowing that he's saving tax payers tens of thousands of dollars through Vehicle Reman.
Camp, who's the director of transportation at the East Texas Council of Governments, opted to have two paratransit buses rebuilt through Vehicle Reman instead of scrapping them and buying brand new replacements.
The math's pretty simple: a new bus built on a Ford E-350 chassis costs around $73,000, Camp explained. But for roughly half that cost, he can get a refurbished bus through Vehicle Reman with a three-year, 75,000-mile powertrain warranty.
No stranger to fleet acquisitions, Camp took a close look at Vehicle Reman and liked what he saw. Company founder and managing director Greig Latham and sales director Steve Belden have plenty of auto industry experience, including refurbishing vehicles for the U.S. military. They gave Camp a tour of their facility in Tyler, Texas and carefully explained their assembly line approach to rebuilding fleet vehicles.
After getting government approval, Camp brought Vehicle Reman a 2009 paratransit bus followed by another. Council board members were impressed with the results.
"Their response was extremely positive," said Camp, who was eager to show the board their newly rebuilt bus which included a repaired fiberglass roof that had sprung a leak under the weight of a roof-mounted air conditioner.
"They were able to identify that and come in and create templates of structural frame support for the roof to hold the weight of the air conditioner," Camp explained.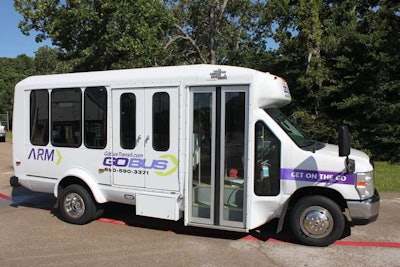 Camp's rebuild bargains caught the attention of the Texas Department of Transportation which has since started a grant program for public fleets interested in vehicle refurbishing.
That's good news for Vehicle Reman which since our first report in 2016 has hired a parts man and a tech to rebuild transmissions. Crate engines still take the place of worn out motors.
"We're buying crate motors from a company called AER Manufacturing over in Carrollton, Texas," Belden said. "They're one of the last Ford-authorized rebuilders in the country. They do Ford, GM and a couple of the Japanese OEMs."
Vehicle Reman rebuilds vehicles that are typically no more than 15 years old on average. The oldest vehicle they've rebuilt thus far is a 1996 Ford F-350. Older rebuilds are determined on a case-by-case basis.
An assembly line approach can mean getting a vehicle refurbished in roughly 48 hours. Rebuild times are affected by volume and a fleet's refurbishing requests. For instance, some fleets may not opt to have any interior work done or may wish to leave the exterior untouched. Whatever the case, Camp said Vehicle Reman is careful to meet fleet needs.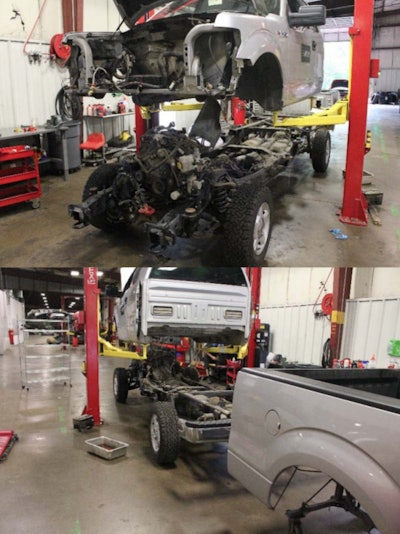 "They literally engineer to order," Camp said. "It's a great customer-supplier relationship because when I'm done and walking away, I know what I'm getting and roughly how much it's going to cost me."
Vehicle Reman's thorough 400-point vehicle inspections, consultations and work have also gone over well with landscape owner James Wilhite who had his landscape truck rebuilt.
"I am impressed with their system and detail," Wilhite said. "They don't just do a motor, they separate the cab from the frame and remove the engine. They repair all that is needed including a new interior and return it to me in about as new of a condition as you can get."
The majority of vehicle rebuilds conducted by Vehicle Reman have been through private fleets.
"We've been disappointed that the public sector has not jumped on board," Belden said. "It's too easy to just tickle a few keys and buy a new truck."
Latham agreed.
"It's the power of incumbency, of the status quo. People just don't like to change," he said.
Even if that change can result in major fleet savings, old habits die hard.
"People are in love with debt and high costs," Latham said. "They can just pick up the phone and call the dealership and get a fleet vehicle. It's easy. It's how they've always done it."
Well not everyone. Camp said he's applied for that Texas DOT grant to have six more para-transit buses rebuilt by Vehicle Reman.
"I feel like I have a partnership arrangement with them and that we're both aligned to get the best product," Camp said. "They want to deliver the best product and I want to receive and operate the best product. I think that relationship is hard to find in business and when you do find it and it works, it's a great thing. When you're both aligned and you communicate very well and you're not afraid to communicate you get things done better faster."
For more information, visit TryVehicleReman.com or contact Steve Belden at 888-853-5420 or email him at Steve@vehiclereman.com.