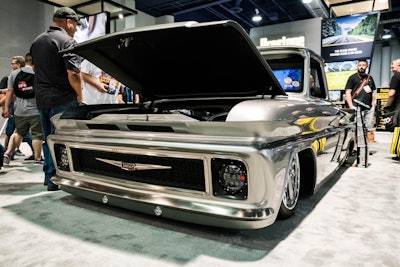 Another SEMA (Specialty Equipment Market Association) has come and gone, October 30 to November 3, at the Las Vegas Convention Center.
SEMA is an association of the manufacturers of aftermarket car and truck parts and their annual show has become an amazing demonstration of the creativity and skills of America's automotive artists and craftsmen. And because trucks are the most widely accessorized type of vehicle in the country, the SEMA show is a gold mine of product ideas and inspiration for people in the construction business.
So, we joined the hundreds of thousands of attendees to get a look at the latest aftermarket bumpers, lights, towing accessories, cargo systems, headache racks, electronics, lift kits and suspension upgrades.
Click here to visit the SEMA 2017 hub where you'll find all of our stories we've posted thus far from this year's show. And we'll continue to roll out products and stories as time permits. But to get a flavor of the event, check out our video below. If you don't see something that inspires you here, maybe you're in the wrong business.