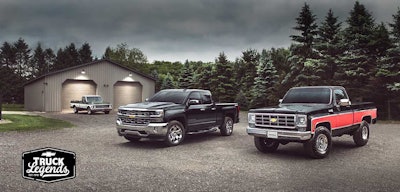 In anticipation of the 100th anniversary of the first Chevrolet truck coming in 2018, the company has launched a club and community for those it considers among its most loyal truck customers.
Membership in Truck Legends, as the community is called, is free but limited to those who have racked up more than 100,000 miles on a Chevy truck or those who have purchased or leased at least two Chevy trucks in their lifetime. Eligible vehicles include the Silverado and Silverado HD, Colorado and past S-10 pickups, the Tahoe, Suburban and Avalanche.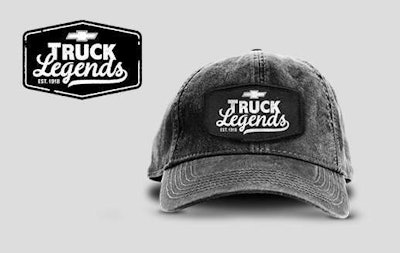 For the time being Chevy is limiting registration to residents of Texas but has plans to roll out the program nationwide in 2017. Texans can register now by creating a profile at ChevyTruckLegends.com. To confirm eligibility, Chevy asks for your Vehicle Identification Number (VIN) and an odometer reading.
What does membership get you? Chevy says members can expect to receive "exclusive Truck Legends memorabilia." Stuff like hats, decals and milestone decals so you can show off just how many miles you've put on your Chevy from 100,000 to 1 million miles. Members will also have the chance to win prizes like tickets to concerts or Major League Baseball games, and will be invited to a sneak peak at new Chevy models.
Dealers will also be able to participate in Truck Legends, and can offer additional benefits to members such as free car washes and discounts on oil changes and Chevy truck accessories.
Chevy says the program will not only allow it to celebrate and reward loyal customers, but also help the brand collect stories from those customers.
"We know there is a story behind every mile, every truck and every customer," said Sandor Piszar, Chevrolet truck marketing director, in a prepared statement. "In 2018 we will celebrate the 100th anniversary of our first Chevrolet truck, and that event would not be complete without recognizing the customers who have made Chevrolet part of the fabric of America. The stories from our Truck Legends will play a key part in celebrating the next hundred years of Chevrolet trucks."