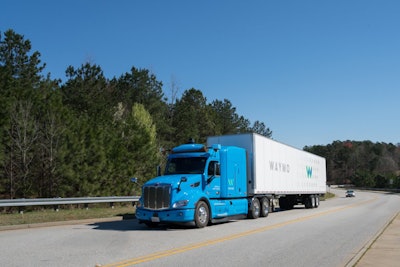 Waymo, the autonomous vehicle division of Google parent company Alphabet, has begun mapping Interstates in Texas and New Mexico in a lead up to testing its self-driving semis.
In the testing, a fleet of Chrysler Pacificas will be trailed by Waymo big rigs. The trucks won't be loaded with freight and will have a driver on board, in and around major cities like El Paso, Dallas and Houston.
"These are interesting and promising commercial routes," the company said in a January post to Twitter, "and we'll be using our vehicles to explore how the Waymo Driver might be able to create new transportation solutions."
Waymo says it has logged 20 million miles of public testing with its autonomous cars.