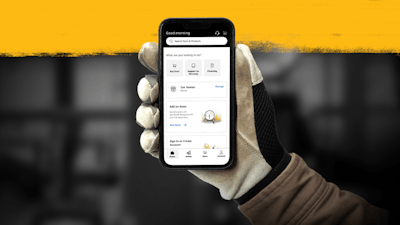 Caterpillar
Caterpillar has developed an integrated digital strategy to meet its customers on the go.
The first step in a suite of solutions is parts and support, represented by Cat's e-commerce experience, parts.cat.com, and the recently launched Cat Central app.
"Building upon our e-commerce foundation over the years, we now have that consistent experience also delivered through a downloadable app," said Erin Tyler, Cat's senior digital product manager. "Cat Central is for customers who need to purchase parts and maybe even find resources at a high level about the equipment they have."
For those customers who want troubleshooting information or service instructions, Cat has service information through the SIS2GO app, the mobile companion to SIS2.0.
Lastly, some customers want more insight into their various pieces of equipment to ensure they are productive and efficient. Tyler said that is where the enhanced VisionLink web and mobile app comes into play. Watch for an upcoming story on Equipment World.
It's all parts
To start with, parts.cat.com is the flagship e-commerce capability for Cat customers around the world, with 1.5 million accessible parts.
"It is for both retail or making those infrequent parts purchases, as well as that professional buyer or someone who is every day or every week purchasing consistently," Tyler said.
She said parts.com.com has made it is easy and intuitive for customers, so it doesn't burden them. "With the simple use of a serial number, a customer can narrow down what parts are important for them to purchase."
A scalable solution, she said, Cat Central can be personalized to show customers what they need to see and shop with confidence.
Tyler noted that dealers are also improving what they offer, including delivery options and flexible pickup capabilities through parts.cat.com.
One of the newly generated capabilities that parts.cat.com is offering is an administrative tool for someone purchasing parts on a day-to-day and or weekly basis.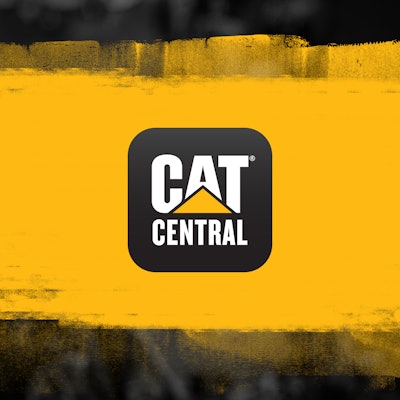 On the go
For those do-it-yourself type customers, the more retail-based experience of parts.cat.com is now offered in the new Cat Central app, delivering the power of Cat's parts and solutions into the palm of a contractor's hand.
She said a customer looking for general asset information or one that purchases infrequently could use the app.
Also, Tyler suggested that Cat Central serves as an ideal entry point for customers who have Cat equipment but may not be doing business with the company or its network.
Those who have an account on parts.cat.com can expect much of the same value they've come to rely on but now in a more simplified experience. However, any user may purchase parts without an account, logging in as a guest.
Tyler noted that like the parts.cat.com experience, you can add a serial number and set up the entire journey throughout the app.
In addition, as a phone or tablet app, users can take advantage of their devices' capabilities. For example, Tyler said GPS can be used to find your closest dealer branch, using the camera function to the new Cat QR codes placed on assets around the world, among other capabilities.
Tyler said the app boasts modernized e-commerce technology providing enhanced security and quick access to customers' One Cat accounts.She noted that customers benefit from the fast performance, enhanced interaction and mobile device features.
On the home screen, the app always greets the user. Scrolling down, customers can see the actions taken and view a description. Customers can contact Cat's customer support with the click of a button.
"There are over $10 million in general parts ordering on a daily business basis," Tyler said. Cat wants to grow that by 50% in three years.
Cat Central App highlights
Easier ordering of genuine Cat parts verified to fit assets.
Scanning a QR code to instantly access verified-to-fit parts.
Anywhere, anytime access to Cat parts support specialists (24/7).
Multiple payment and delivery options, plus free and flexible in-store pickup.
General support resources, including manuals and fault code descriptions, to soon be available.
Access to other digital solutions.
To learn more about Cat Central App, check out Caterpillar's video below: