The nonprofit Asphalt Institute Foundation has issued a request for proposals for research on asphalt durability "next-generation" specifications and asphalt sustainability.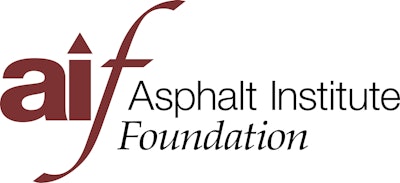 The RFPs are funded through the AIF research committee and the research areas originated from the discussions at the inaugural AIF-sponsored Strategic Asphalt Research (STAR) symposium.
The RFPs are available at asphaltfoundation.org. Deadline for submission is September 27.
The Asphalt Institute Foundation supports strategic research projects designed to advance and improve the liquid asphalt industry and the welfare of the general public.