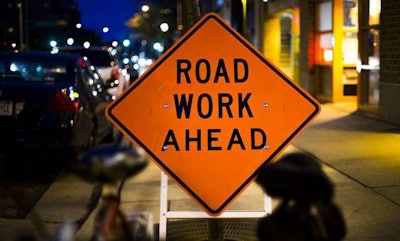 The Wisconsin Department of Transportation awarded Michels Corp. a reconstruction project for the south segment of Interstate 94 between Racine and Kenosha County around Foxconn Technology Group's LCD manufacturing plant in Mount Pleasant, the Milwaukee Business Journal reports.
Michels bid of $168 million was the lowest bid submitted for the project, which consists of nine separate projects on the 8.1-mile section of the interstate.
The project calls for expanding the freeway to eight lanes between highways 142 and 20 and rebuilding the intersections at County Road E, County Road KR, and Wisconsin State Highway 11. Work is expected to be completed in November 2019.
A second project, the 4.5-mile reconstruction of I-94 in Racine County from Highway 20 to County Road G, has yet to be awarded, but Michels's $80 million bid was the lowest of five bids for that project as well.
The work consists of four projects, including expanding a portion of the freeway to eight lanes and rebuilding the County Road K interchange. This project is expected to be completed by November 2019, also.